On Sunday I went to watch Transformers in the IMAX at the Melbourne Museum.  My husband had taken the boys a week ago, so it was my turn to see a movie.  (I loved the movie by the way!)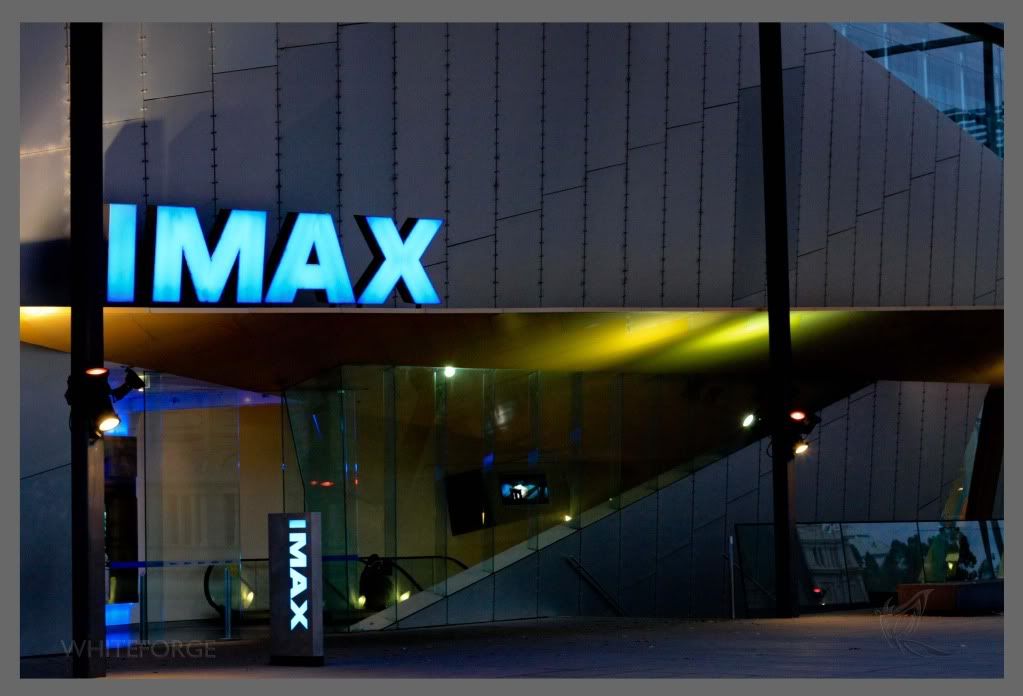 When I got to the city, it was nearly dark.  I managed to catch the City Circle tram that dropped me off at the Melbourne Museum Gardens. 
Walking back, it was already dark.  It  was quite something to see all the old buildings and the streets lit up.  The  parliament building was especially beautiful.  I love the lampposts.
On the opposite side of Spring street was also a lot of interesting lights.
I never before would have imagined waiting for public transport at an empty tram stop I would not be afraid.