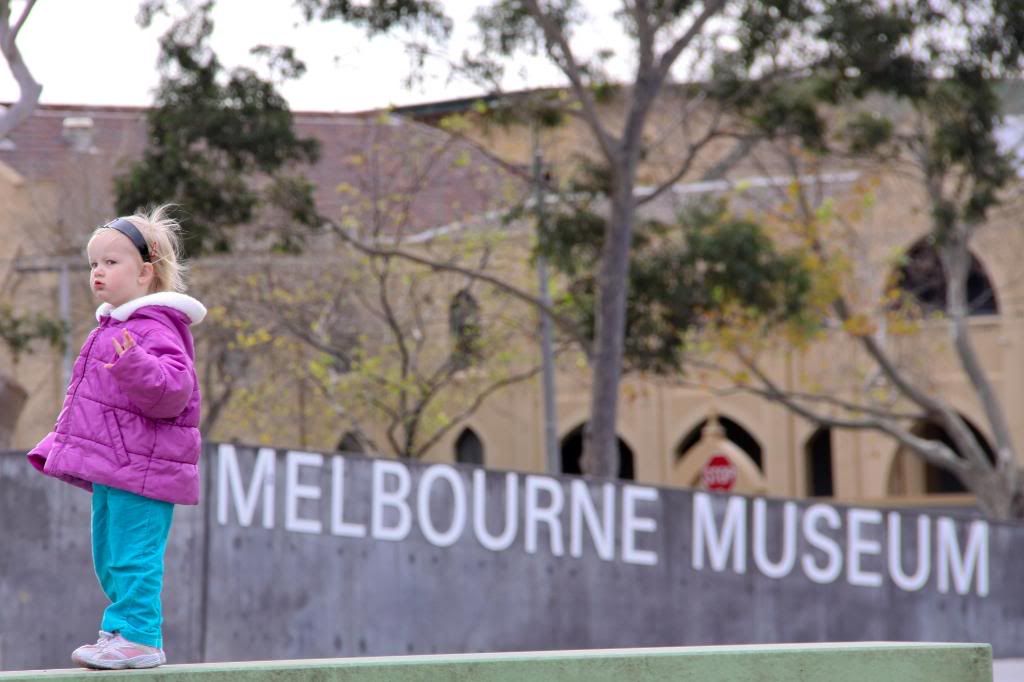 Today we took the tram in to see the exhibits at the Melbourne Museum with friends newly arrived in Melbourne.    We decided to leave the Pompeii exhibit for another time as we had never been to the museum before.  The kids  enjoyed the general exhibits thoroughly.  From the entrance they were enchanted.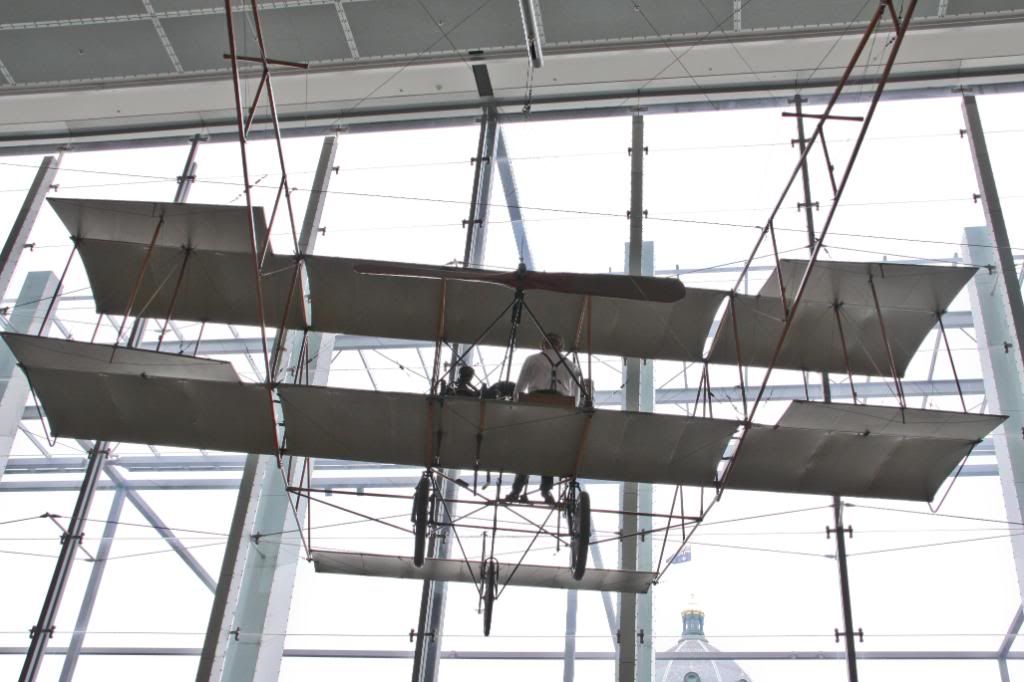 We started by going through the Forest Gallery.   It was great walking amongst trees and palms, water falling in a small waterfall.
We agreed to skip the Mind and Body Gallery, since it had some explicit images and you are not allowed to take photos in that area.  The boys did find the section on the human digestive system very amusing.  There was a button you could press to make the appropriate sounds.  Boys!
We then went downstairs so the little ones could look at the dinosaurs.  We walked over an 'excavation' and could look at a variety of movies about the life of dinosaurs.
The bugs section is beautifully done.  Everything is extremely interactive.  You can even smell the poop of a stick insect if you were so inclined!  My friends weren't so keen on the huge section on spiders.  My boys were though…
Right next to the bugs is the marine life section.  The lighting makes you feel like you are under the ocean.  They even have a large squid taken from the stomach of a whale.
By this time the kids were exhausted, so we decided to call it a day.  Definitely a great outing for the kids.  Next time we will go see the Aboriginal Cultural Centre, the Melbourne Gallery and the Pompeii exhibit.