I didn't get a chance to post yesterday.  I spent quite a bit of time running to catch the next tram.  The morning I spent taking photos of these cute feet. 
I blogged about Benjamin's birth a few weeks ago.  His grandparents are here to spend some time with him and I went to chronicle some of this special time.  He is really adorable!  The two hours I spent photographing him in between feeds was the longest he has been awake since birth.
After that I charged the camera battery and then ran for the tram (and the next tram and the meeting spot).  I spent an awesome afternoon on the Scott Kelby Photowalk, though I nearly got blown off the pier a few times.  I haven't really had a chance to look at those photos yet, but I promise to post some as soon as I have gone through them.
Here are some more of the photos from the aquarium.  This huge crab was lit by the red light.  I thought it made for a really spooky photo.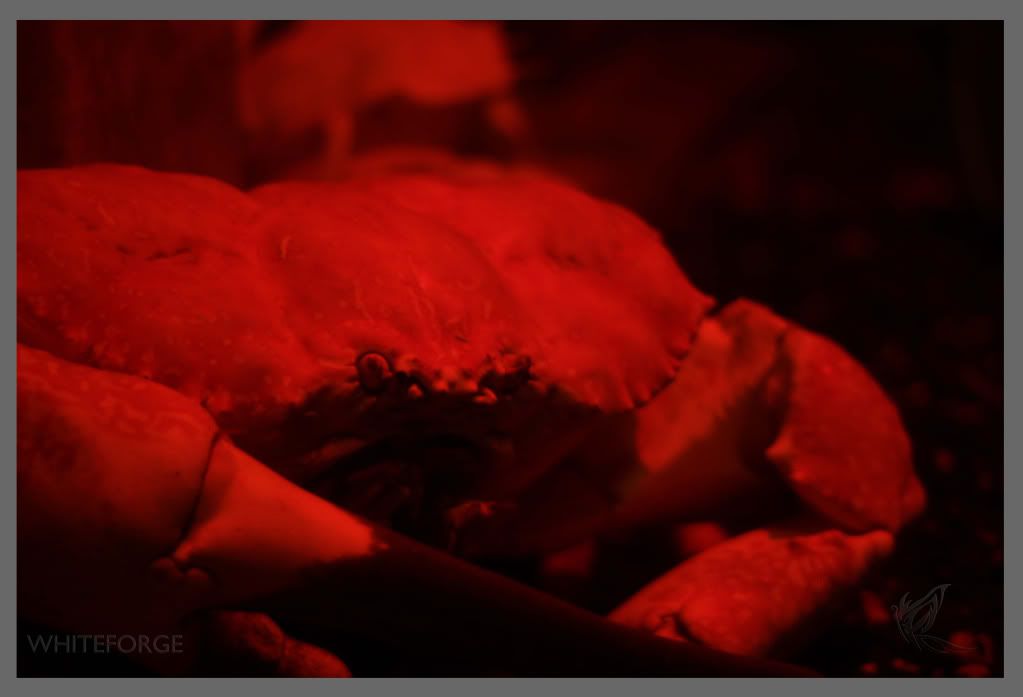 I adore seahorses.  These little ones were really cute, with quite a few of the 'dads' pregnant.
The aquarium has quite a variety of fish, including some fresh water ones.  My knowledge of marine biology extends to know that these below are, well… fish…
The aquarium is really geared for kids.  Many of the tanks have a little tunnel underneath with a bubble up into the tank, so if the kids stand upright, they basically have the fish swimming around them (or eels…eeeuuuw).  I caught this shot of my daughter kneeling below one of these, the blue light of the tank lighting her face.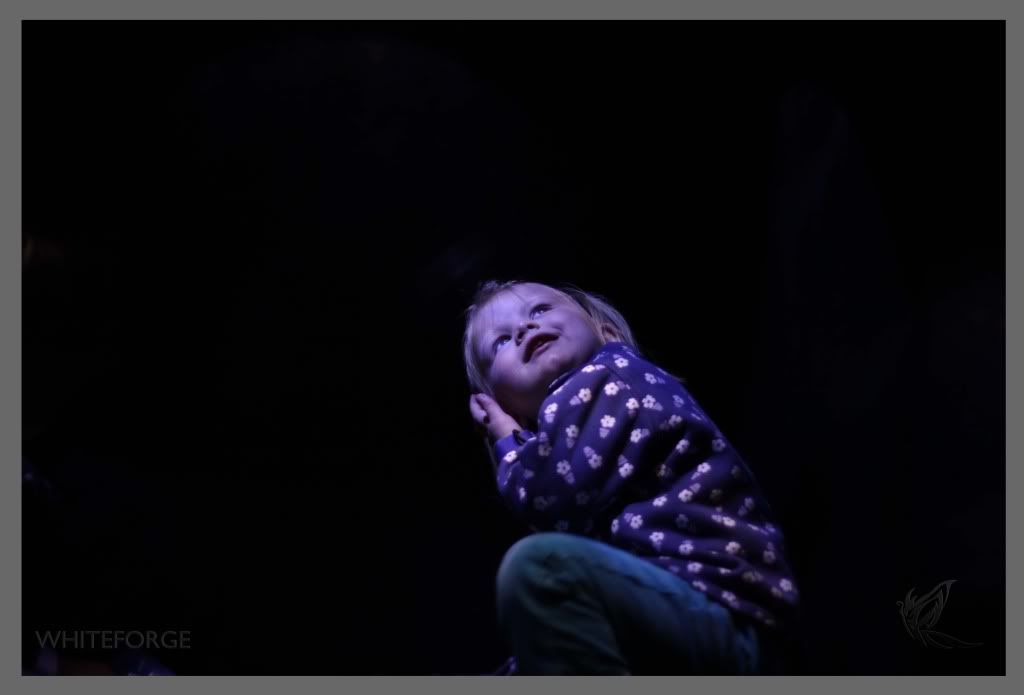 Close to the cafeteria is a beautiful round tank you can walk around.  The colours are just too spectacular for words.  Makes me wish I could dive.
That is all for today.  I am going to go curl up and get some sleep and hopefully I will see straight later…
Thanks for sharing in our days in this marvellous country.