We took a quick trip down to Hastings for Australia Day.  The kids had a fantastic time.  There were rides and jumping castles and a climbing wall.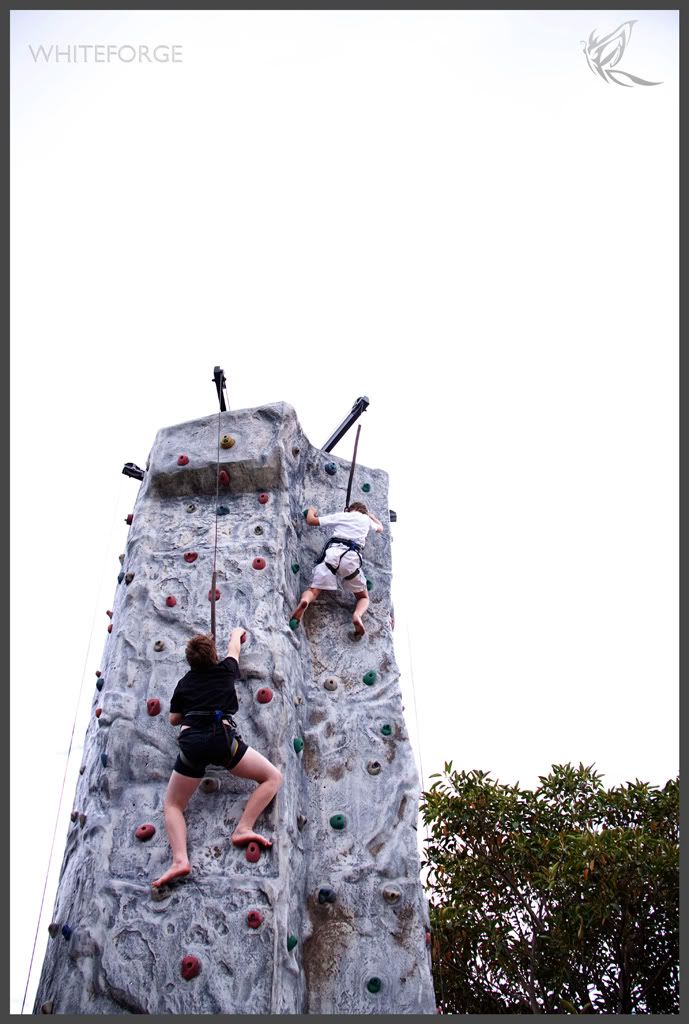 Lots and lots of flags!
Even the Westernport Band had flags all around.
The flag raising was really something special.  Small differences to what we are used to.
Hastings is a beautiful little town.  There is mooring for quite a few yachts. 
Fishing is also popular it seems, especially amongst the pelicans.  My daughter saw them and started yelling 'Nemo!'.  No matter how hard we tried explaining that they were pelicans, she was not interested.
We really are grateful to this country for giving us a home.