My husband absolutely adores teasing the kids.  Sometimes it drives me nuts, but there are times when he gets the sweetest reactions.
At the beach, he buried his feet in the sand.
"Look, my feet are stuck!"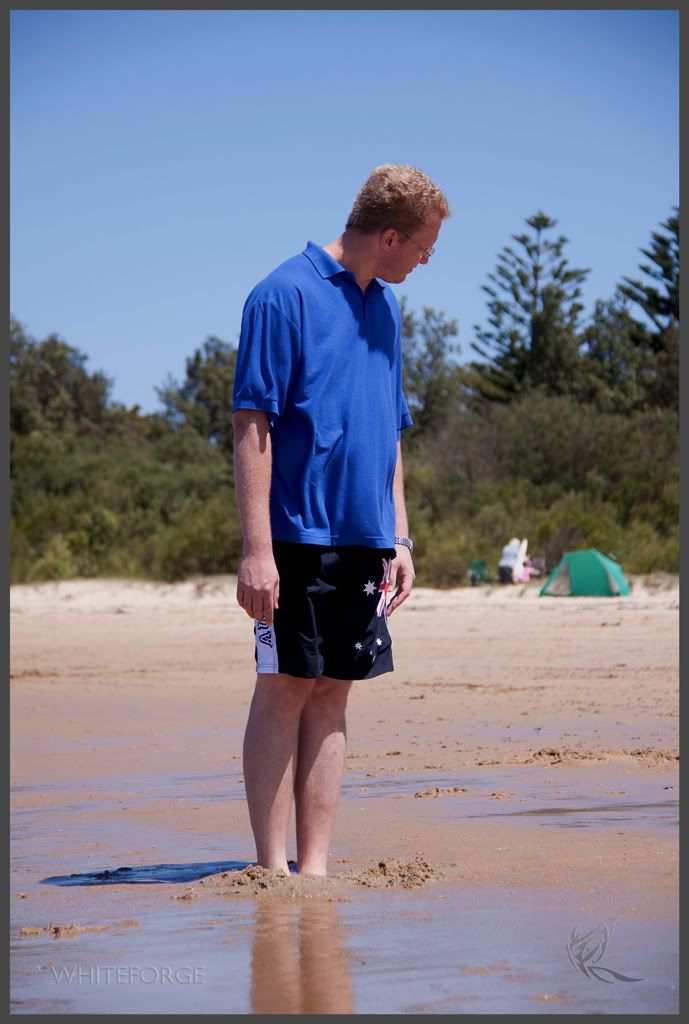 "Oh dear!"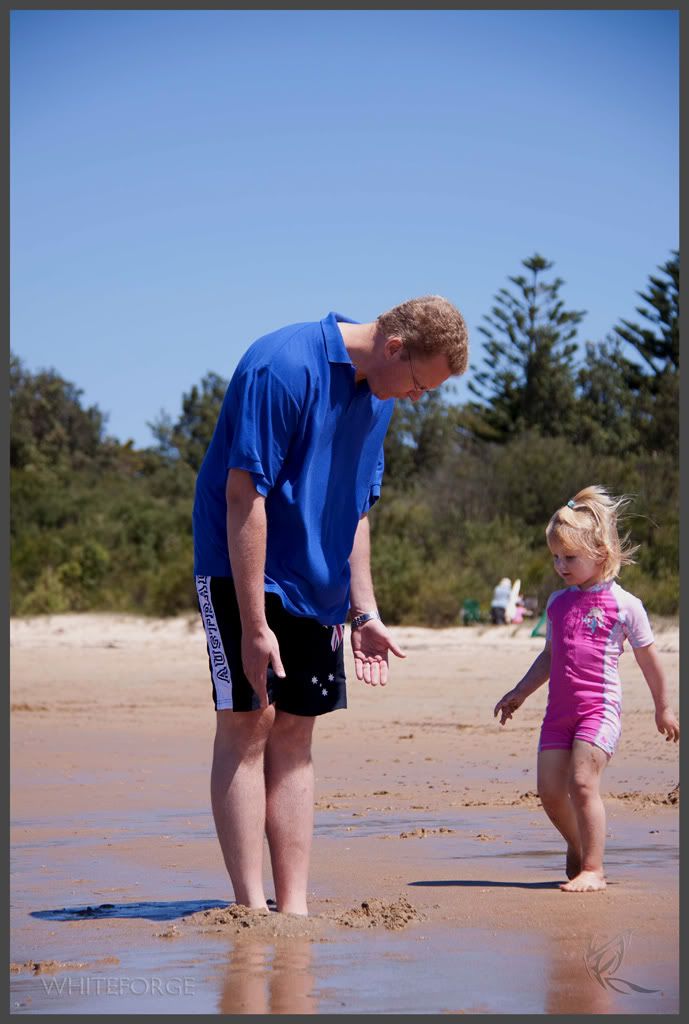 "Mommy, his feet are stuck!"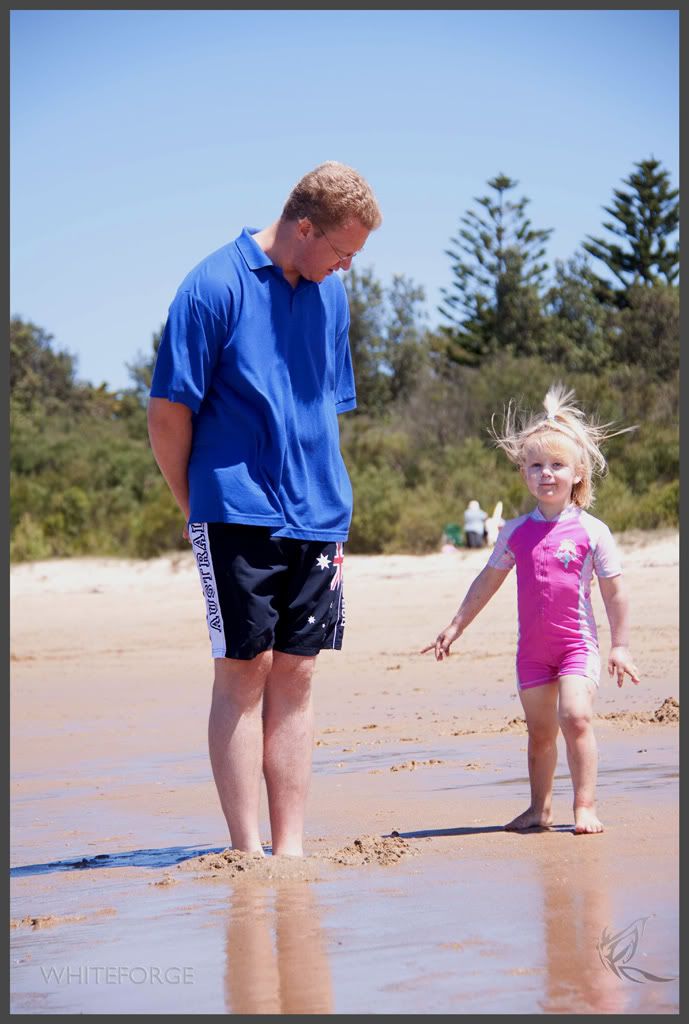 And… then she started digging him out.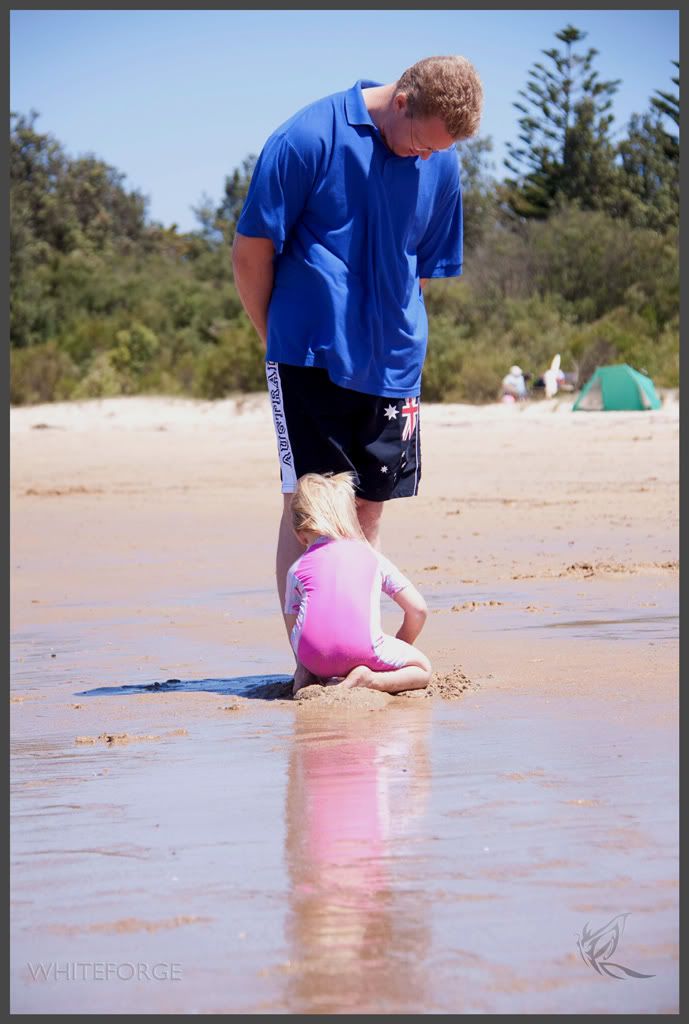 I will publish some more photos later, but today I have to pick up school clothes for the kids.