I found some time today (ok, I skipped the washing, vacuuming, dishes, etc.) to do a tutorial on iheartfaces all about textures and layers.  I then tried the techniques on a picture of my own.  This is what I came up with.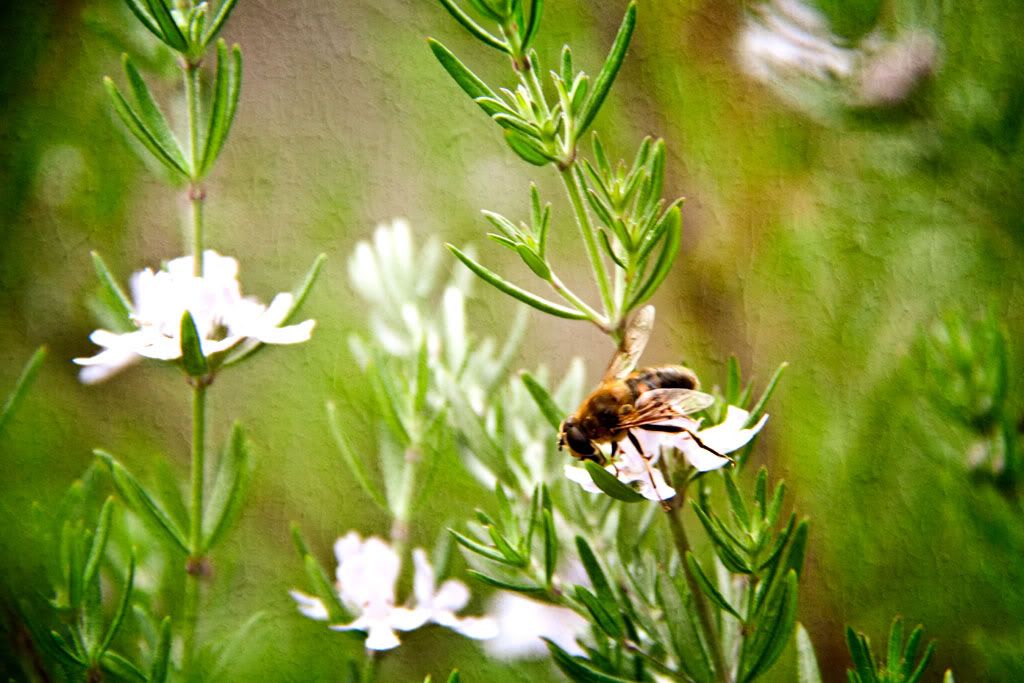 The flowers were weaving in the wind, making them seem like they were glowing.  This one branch with the bee seemed a little more stable, helping to keep the shot clear.
I think I learnt quite a few things about Photoshop in this tutorial.  Definitely worth trying!
The tutorial again:
http://iheartfaces.blogspot.com/2010/01/inspiration-poppy-daydream-tutorial-and.html