First assignment our lecturer gave was to shoot the moon.  And what a moon it was last night!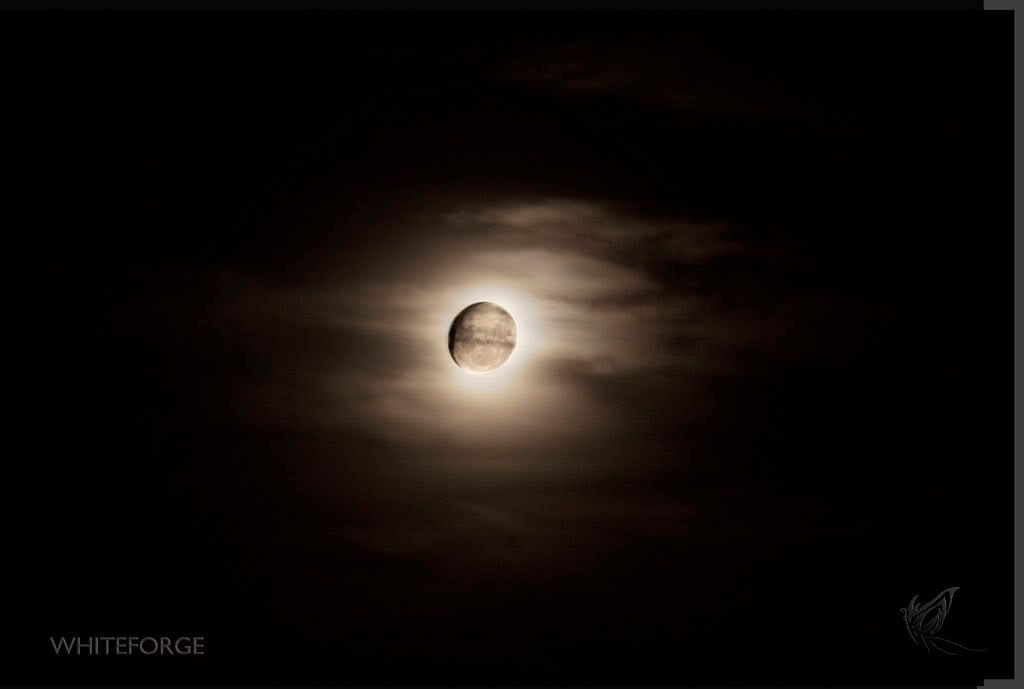 This image is layered, since the moon just becomes a white blob when you expose to get the clouds. 
Took the photo when I got to the car, half asleep, but I just had to wake up for this.