My son begged us for a scooter for his birthday.  He was so excited to ride it to school.  Then, quickly, the interest seemed to start fading. 
"Please Mom, can I ride my bike?"
At first we weren't so keen, since the boys would have to cross busy roads on their own (can you see me trying to jog along pushing a pram or carrying a toddler on my back?  I would jiggle out of my clothes!)  Then I discovered a shortcut – I followed some other parents who were also walking to school!  We walk the kids to the park, then the boys ride the rest of the way to school. 
And my daughter became the big winner!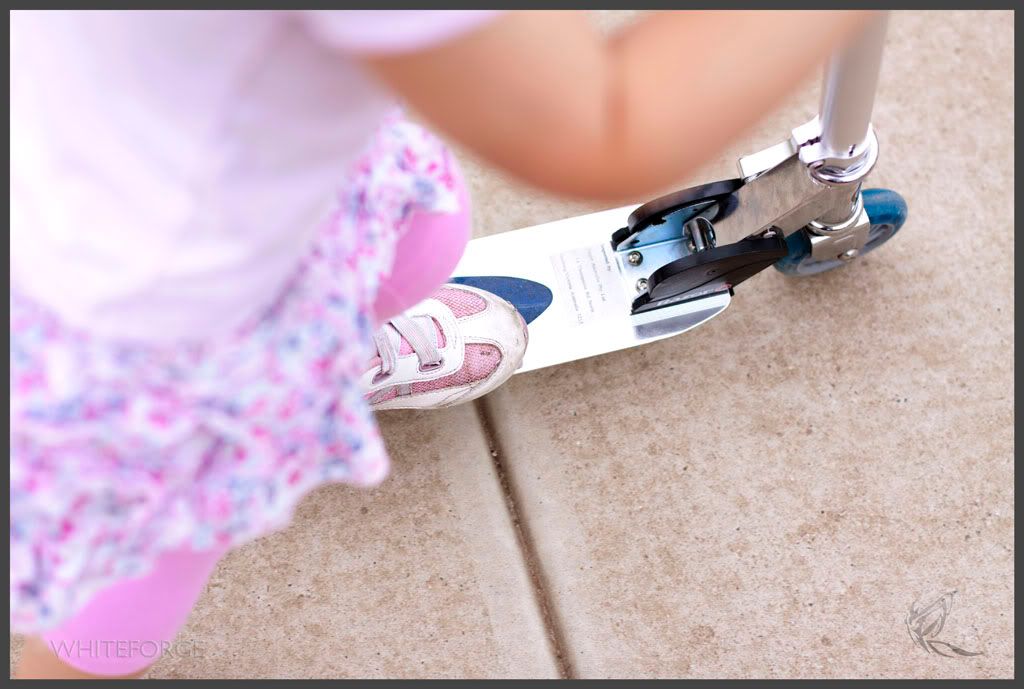 She commandeered the scooter for herself!  She now wakes up in the mornings, asking for it.  We have a long play in the park after the boys have left us for school.  When we get home, she rides it up and down the corridor.
Sometimes things just work out perfectly!
PS you can see the bandage on her left leg.  She is healing well for a toddler who doesn't keep her leg still.  Hopefully by next weekend it will be closed and we can go swimming again.