The Fix It Friday challenge this week has such an adorable image, I couldn't resist the challenge.
I first did some basic editing (some in Bridge), bringing down the exposure and pushing up fill light, brightness and contrast.  I also added a little vibrance,  In Photoshop CS 4 I edited the levels just a tiny bit.  Then I tried something I hadn't done before.  I moved the slider for the Cyan Hue to the right and increased the saturation just a little.  It changed the colour of the sky to a more purply-blue colour.  (I think my lecturer would take me to task for that colour description!).  I sharpened a little and added some warmth using Pioneer Woman's actions (link).  This is the image I got.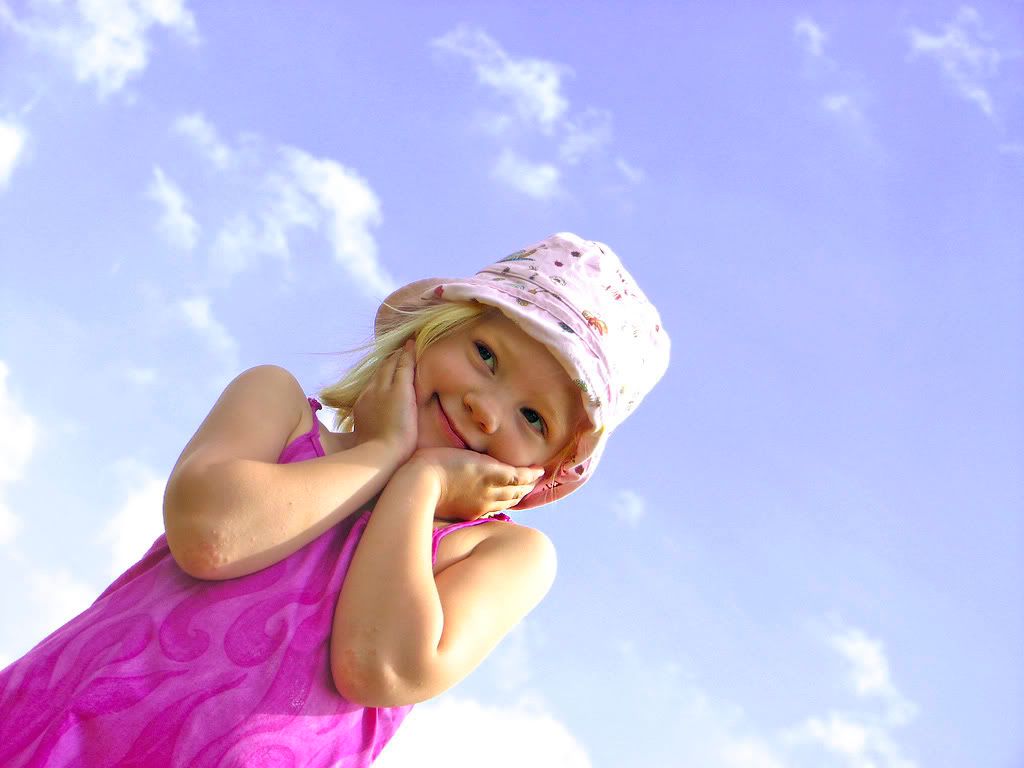 Then I played a bit, trying different looks to the one above.
70's action from Pioneer Woman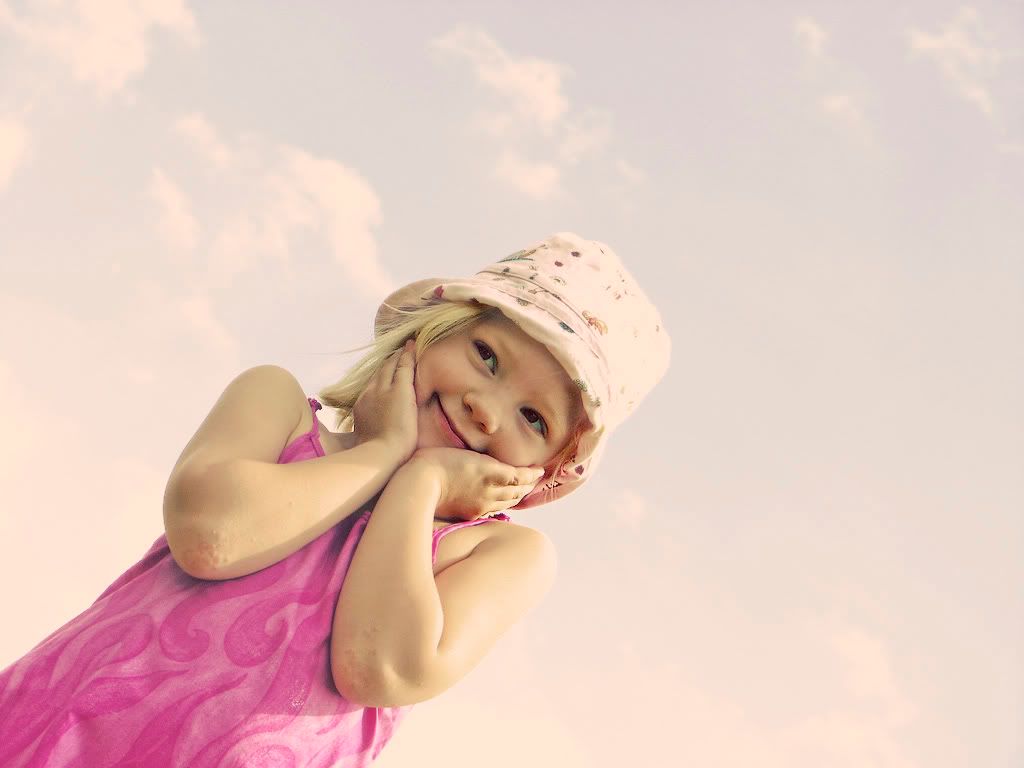 Applied a few actions from Pioneer Woman in combination to try to create an antique sort of look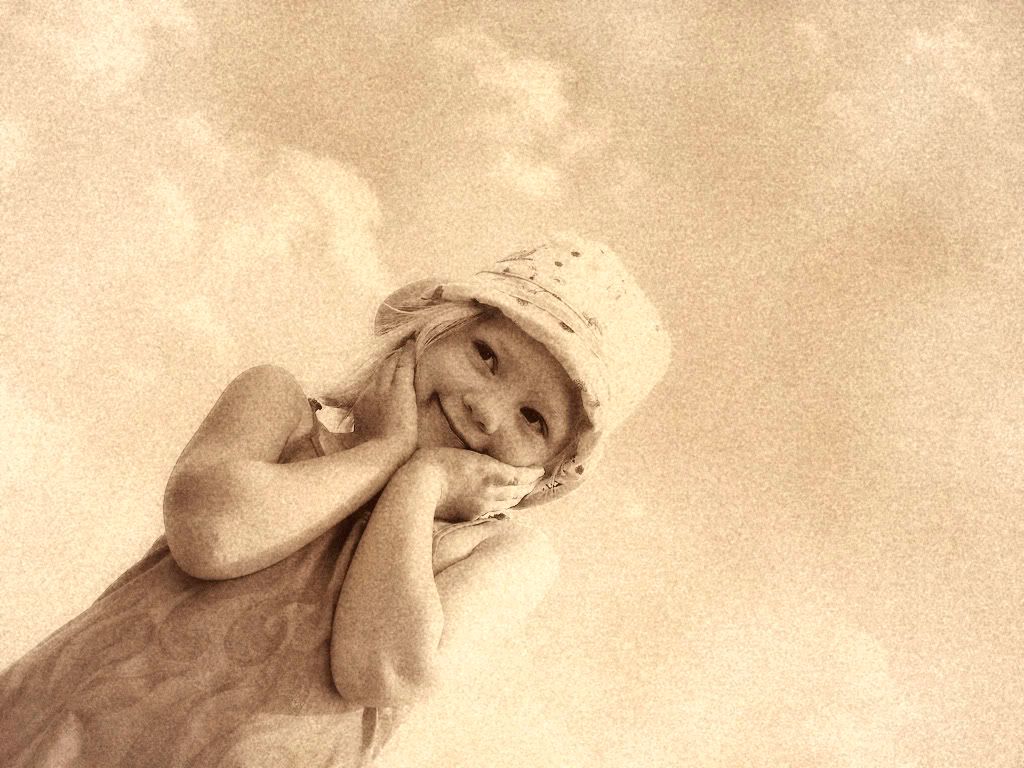 Cloud filter (I couldn't resist)
I really like the original crop, but I tried two others, just for variety.
Be sure to visit I Heart Faces to see more entries.