I am using one of the photos from the Chinese New Year celebrations for this challenge.   This is the group of Lion Dancers that preceded the big dragon.
I watched this girl dance for a while.  By this stage the celebrations had been going on for at least three hours.  From her moves, you never would have known how tired she was, though I think her face speaks a thousand words. 
I got a split second to get the shot with no-one in the way and enough light on her face.  Sometimes patience pays off.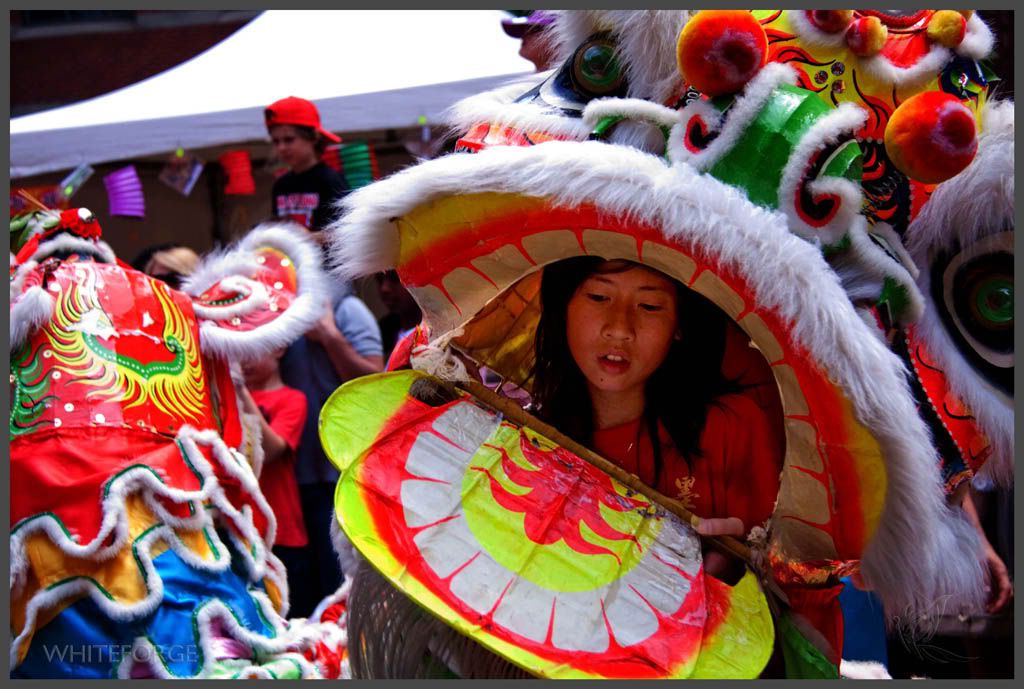 Some beautiful entries, be sure to take a look.