This week's challenge is to photograph hands.  This is one of the first images I made that weren't of my family.  I had my camera for almost a month.  A friend's parents had come to Australia to be there for the birth of her baby.  I just loved the contrast in size of the hands.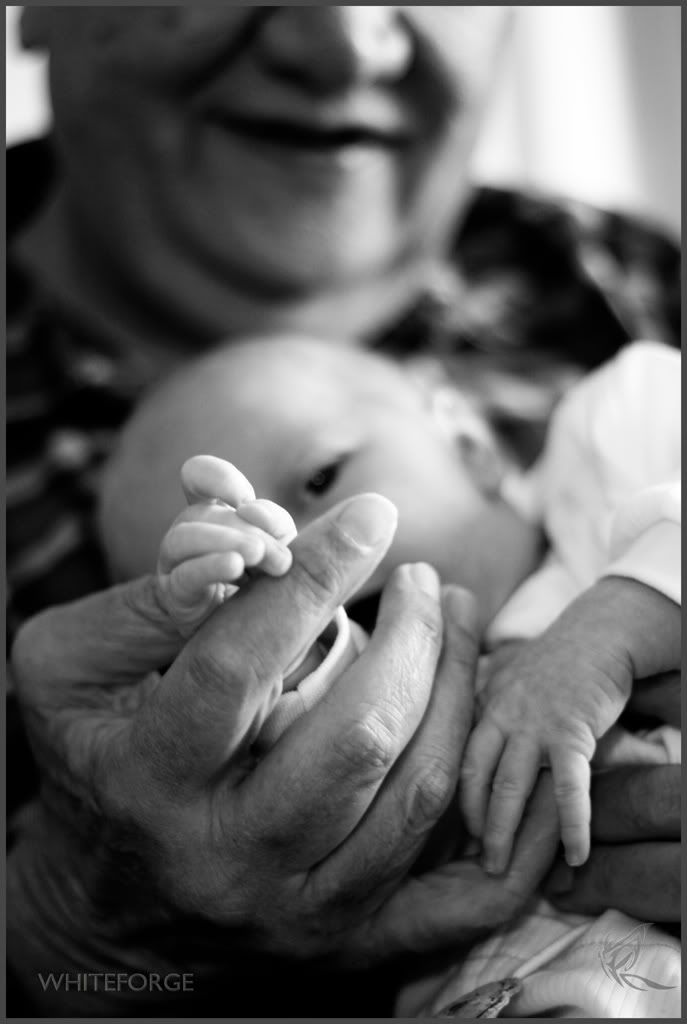 Hopefully when little Benji grows up, this image will remind him of how much his grandparents love him and how special he is to them.
Be sure to check out more of the other marvellous entries to this week's challenge.